My every day car is a 1996 Chevrolet Impala SS. The Impala is basically a modified Caprice model with the heavy duty options and the LT1 350-V8 engine, similar to the engine found in the Corvettes and the Trans Am & Z28. This was a limited production automobile produced from 1994 to 1996. The production was discontinued for this model as well as all rear wheel GM cars (Cadillac Fleetwood, Buick Roadmaster, & Chevrolet Caprice/Impala SS). The sunroof was installed as an after market installation.

For more information on this car and its unique features please visit the Impala SS Home page.
National Association of 1994-1996 Impala SS Owners
MODIFICATIONS
>>>> ADDITIONAL PICTURES <<<<

Performance

Lingenfelter Performance
CNC Ported LT1 Aluminum Heads and matching Ported Intake Manifold.
Performance Cam [#74211] with 1.6 Rocker Arms

SLP Engineering
Cat-Back Stainless
Exhaust system

SLP Engineering
Dual Cone K&N Filter
Intake System

SLP Engineering
Air Foil & 1LE Elbow

GM 3.42 Gears & Fel-Pro Gasket

SLP Engineering
Torque Converter

AutoSpecialty 911 Extreme Perf.
Front Rotors - CNC Cross Drilled

SLP Engineering
Ceramic Coated 409 Stainless Headers

Performance Friction Carbon Pads
Front & Rear

Stage 8 Locking Header Bolts

Firestone FIREHAWK SZ50
P275/40ZR17 Performance Tires

Bilstine Perfromance Shocks
Front & Rear

Hypertech 160 Deg. Thermostat

Hypertech Power Programer PLUS

Appearance

Remove body side moldings

Corvette Engine Dress kit

Impala Events
Click on link for more information

Quarter Times
Click on link for more information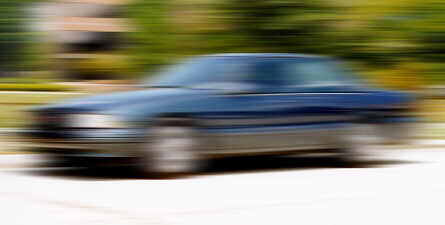 wwweeeeeeeeeeeee!!!!!
Having Fun in the Impala!
Additional Pictures & Information
---
Feel free to E-Mail me if you have any questions.

This page was updated on: January 24, 2003

---

Copyrightę 1997-2003__ Keller Consulting, LLC Baton Rouge, Louisiana
All Rights Reserved. No part of this website may be reproduced in any form
without written permission of copyright owner. Keller Consulting is not liable
for any errors, omissions, or inaccuracies of data presented.
This website is Hosted by Vener.Net If you are interested in obtaining
your own server to host your website please visit the following page:
VENER.NET Web Servers You can order a web site with your
own name: [www.yourname.com] in as little as a day.

Impala SS and Emblems are trademarks of Chevrolet
NAISSO is a trademark for the National Association of Impala SS Owners

Impala Related Extras: [Crash] [Gator]