Keller Consulting - Key Links
Note: These links will take you outside of this website.
Please use your back button to return.
---
Representative in the Louisiana Legislature
---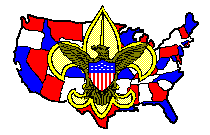 ---
A great site for legal resources and information in the Lone Star State.
---
A different site about the development of a solar Home in the Austin Texas area.
A home that has NO electric or water bills, learn more about the project.
---
WBRZ's Hurricane Information Center
---
Return to the Greetings Page
Go to Durwood Keller's Page or to The Keller Consulting Page
---
Copyrightę 1997-2003__ Keller Consulting, LLC Baton Rouge, Louisiana
All Rights Reserved. No part of this website may be reproduced in any form
without written permission of copyright owner. Keller Consulting is not liable
for any errors, omissions, or inaccuracies of data presented.
This website is Hosted by Vener.Net If you are interested in obtaining
your own server to host your website please visit the following page:
VENER.NET Web Servers You can order a web site with your
own name: [www.yourname.com] in as little as a day.
Last Revised: January 23, 2003